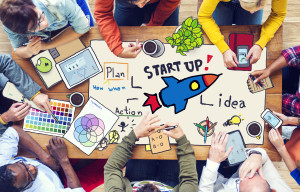 You want to start a heart-centered business or social enterprise that is focused on making a profit and making a difference.
You can do many things on your own, but sometimes you need some support, someone to bounce ideas off of, and someone to help take the guess work out of the start-up and business planning process.
Specifically, I can help you to:
Create a business plan to proof out your ideas
Conduct market research
Create financial plans and budgets
Develop communications to keep your stakeholders aligned and informed of your progress
Facilitate working sessions with your stakeholders
Develop detailed start-up project plans with all major activities and a supporting timeline
Develop repeatable and scalable processes for the operational aspects of your business
Support you in determining the best legal entity structure for your business, and how to work with your state and the IRS to apply for a business license and tax ID
I also hold virtual and in person workshops throughout the year.  Stay tuned for upcoming dates!
Email me if you have any questions or would like to set up a 30 minute complimentary consultation.