I recently was at a jewelry store near my house, Worthmore Jewelers.  And as I was waiting to check out, I noticed their form for collecting customer information, and I LOVED IT!!!
How many forms have you filled out in your life?  How many forms have you created during your career?  For me the answer to both questions is A LOT!!!
And I found that their form takes form creation and form "filling out" to a whole new level.  They made it FUN!!!  They made me laugh!  They made me want to fill out their form, and they inspired me to share this with you!
So, here is the form: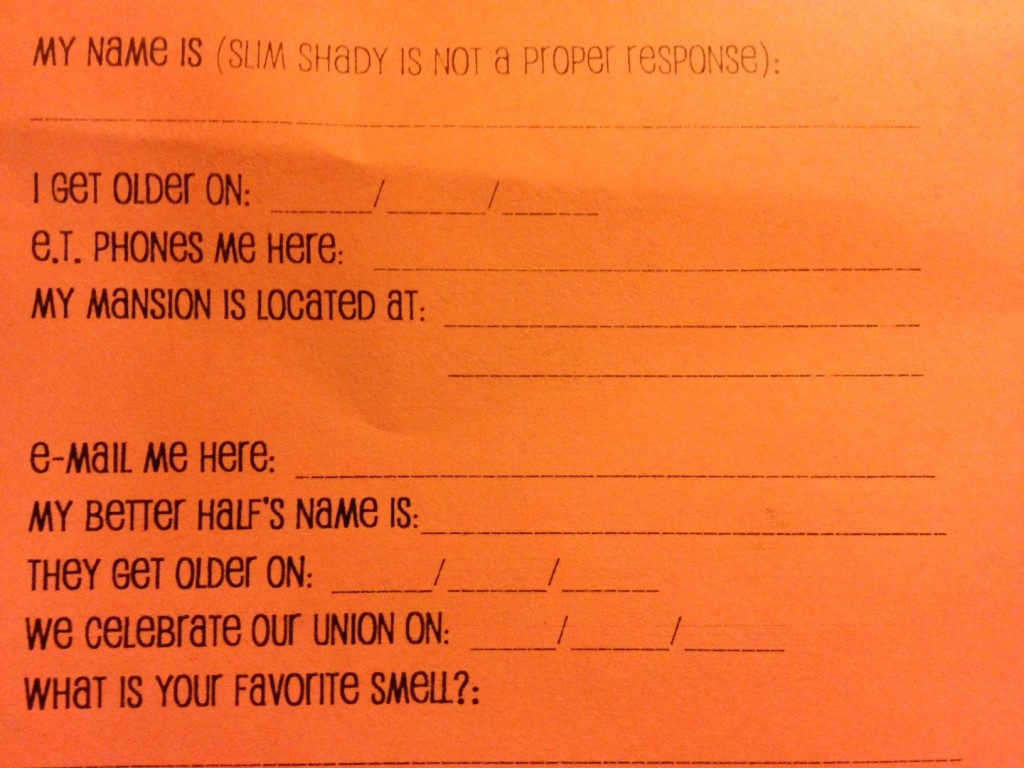 Where can you infuse more FUN into your routine customer-facing business processes? How can you let your personality shine?  How can you bring a smile to someone else's face?  
How can you make the mundane a new experience for your customers? (tweet this!)
Let me know in the comments below what shifts you may have experienced after reading this form and blog.  What came to mind for you? What might you take another look at in your own business?
Have a great week!
Hannah